Fostering an open and active German-American community
There's always something happening in the context of our statewide efforts to welcome American families to their new home away from home:
German-American celebrations,
Recurring informal get-togethers,
Distribution of welcome bags to new American families,
Local cooking classes for Americans,
City tours in English,
and much more.
Take a look at the next events in this program and feel free to be a part of them!
Furthermore, our communities participating in this state program are making big efforts to support you as you settle in the local area by providing information in English about upcoming local events. This is meant to make it easier for you to know what's happening close to you and help you participate in community life. After all, your community strives for an open and active German-American relationship and wants to let you know that you're more than welcome to prosper as member of the community. Check out their next activities and join in!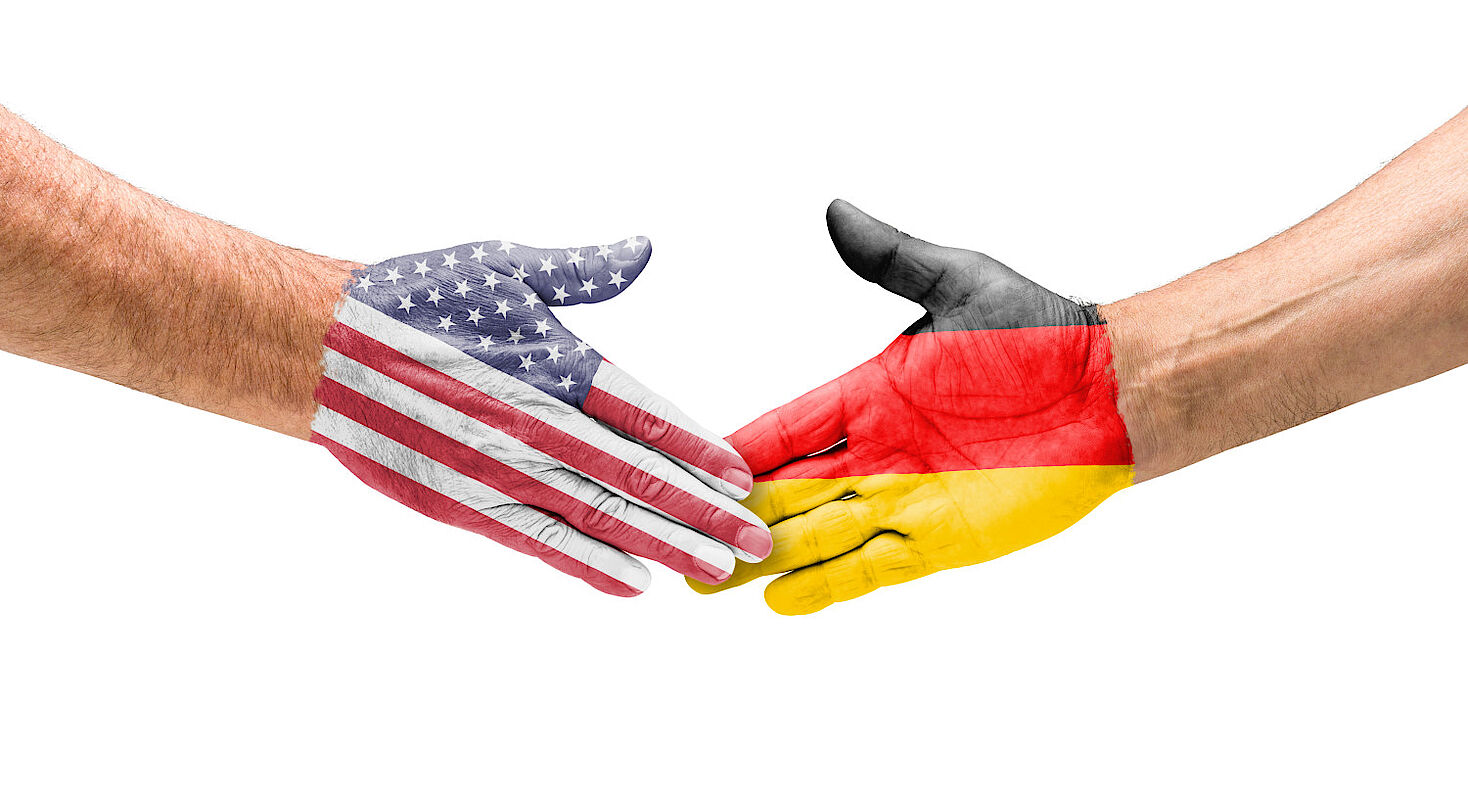 Next program events
Santa or Christkind - 11/30: 6.30 p.m.
The holiday season is widely considered as special for various reasons and is filled with many traditions and customs many people hold dear. Germany is famous for its Christmas traditions such as Advent, the Christmas tree, Nikolaustag, Christmas Markets, Christmas characters, sweets, and foods. Many of these Christmas traditions have spread around the globe and have become an important part of local Christmas festivities in many different cultures including the U.S.
Together with Maria McPherson and Margaret Stolzoff, we will compare how the holidays are celebrated in Germany and the U.S. How did they carry on their own family rituals in a different cultural environment while also embracing their host nation's holiday customs and festivities along the way? Furthermore, we will also give some insights into the most interesting things you can do during this time in the KMC area.
The event will take place at the Congress Center Ramstein, Am Neuen Markt 4, Ramstein-Miesenbach and is free of cost. We look forward to a certainly interesting discussion about your experience of the German holiday season in the area with Christmas cookies and a cup of famous German Kinderpunsch!
This event is being held with the kind support of the German Ministry of Foreign Affairs.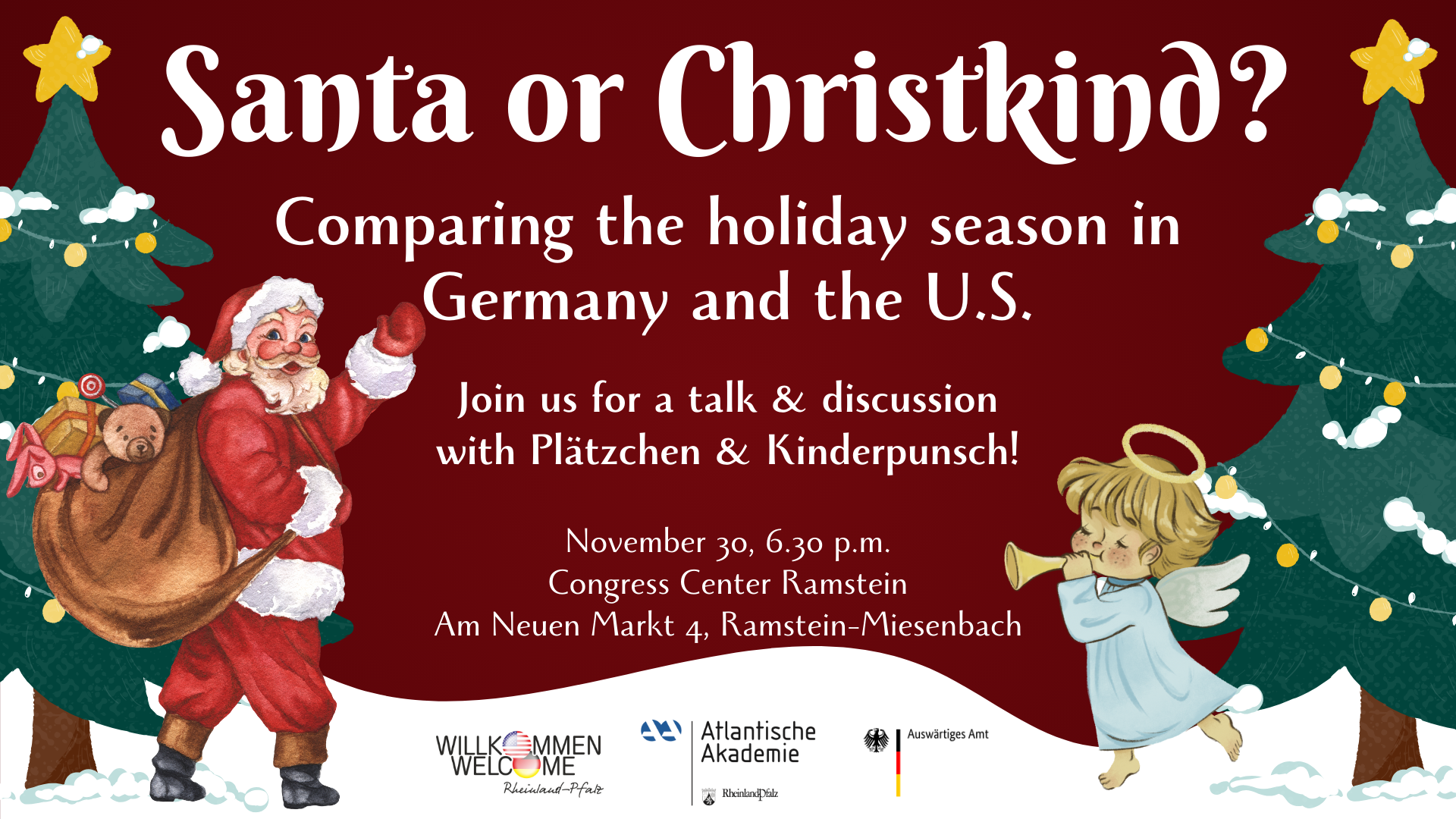 Advent Wreath Workshop - 12/01: 3.30 p.m.
Christmas traditions bring people together in the pre-Christmas period, emphasizing cultural similarities and promoting intercultural exchange. One of the prevalent traditions in German households is preparing an Advent Wreath, the so-called Adventskranz.
In our specially designed "Advent Wreath Workshop" together with our cooperation partners German Aid, Smart kreativ Shop, and A Mano by Edilí you will prepare the perfect Advent Wreath with personalized ornaments/decorations and will learn more about the century-old tradition of the Advent season.
The class is limited to 30 participants, the spots will be filled on a first-come-first-serve basis. RSVP required via email to constance(at)atlantische-akademie.de.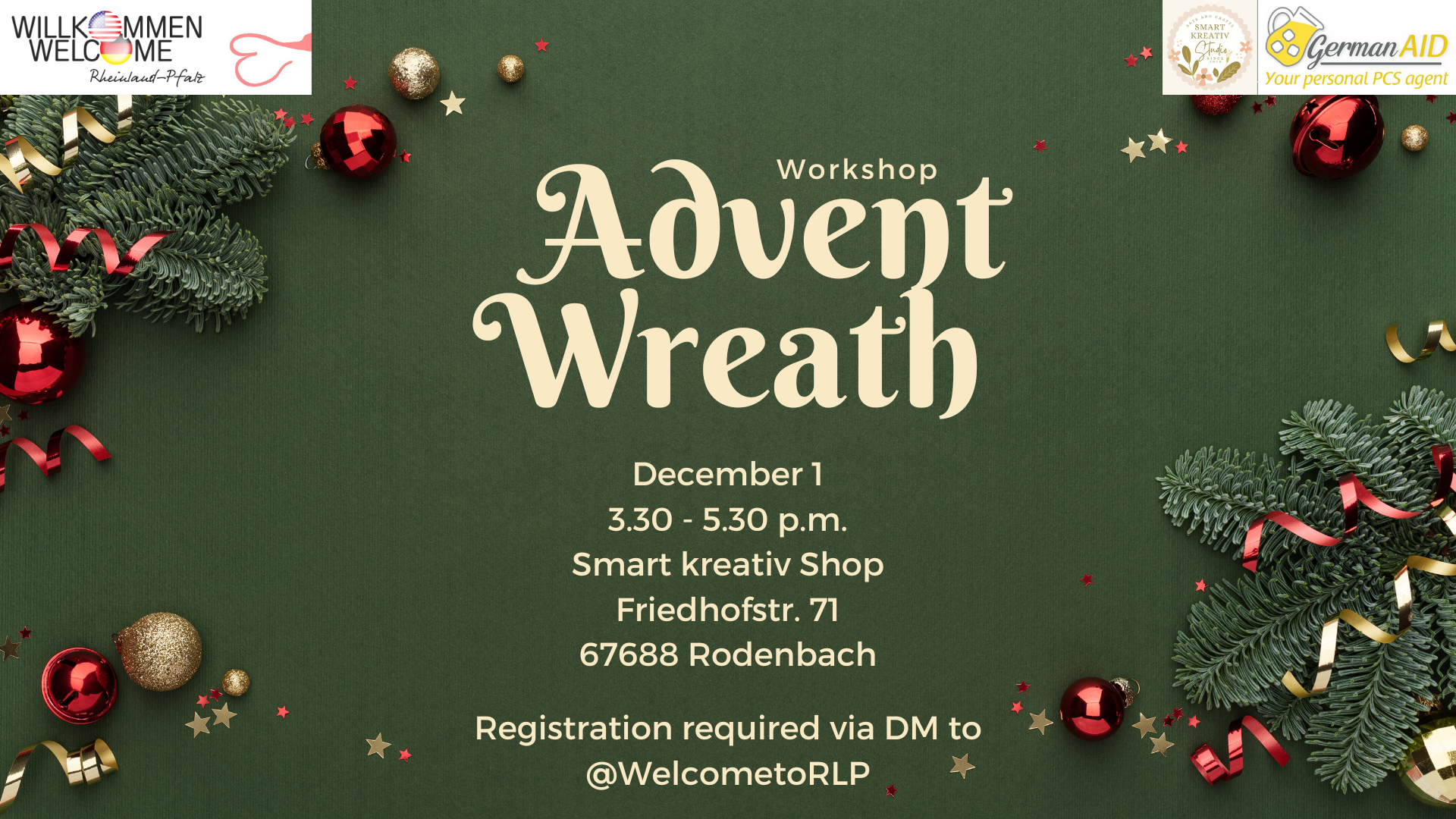 German American Stammtisch Ramstein - 12/09: 6.30 pm
The next meeting of the German-American Stammtisch Ramstein will take place on December 9, at the Christmas Market in Ramstein.
The Stammtisch aims to facilitate the local German-American exchange and provides a recurring forum for Americans and locals to meet and get to know each other. Come out, chat with your neighbors, and learn about the local way of life over dinner!
Join the Facebook group of the Stammtisch to stay in touch: https://goo.gl/jB67r9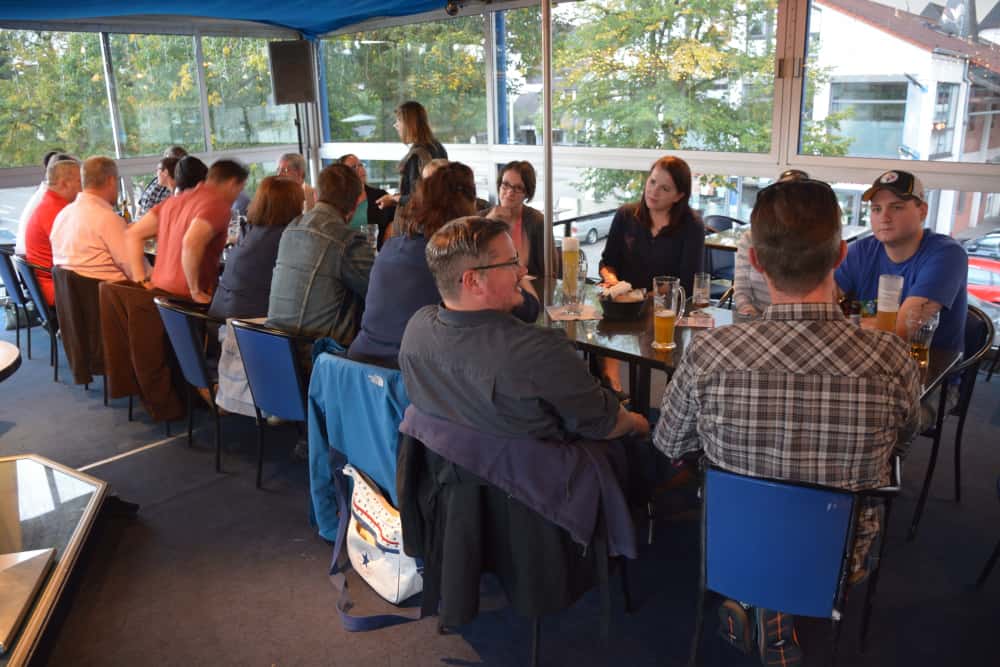 All upcoming community events