Fostering an open and active German-American community
There's always something happening in the context of our statewide efforts to welcome American families to their new home away from home:
German-American celebrations,
Recurring informal get-togethers,
Distribution of welcome bags to new American families,
Local cooking classes for Americans,
City tours in English,
and much more.
Take a look at the next events in this program and feel free to be a part of them!
Furthermore, our communities participating in this state program are making big efforts to support you settle in the local area by providing information in English about upcoming local events. This is meant to make it easier for you to get to know what's happening close to you and help you participate in the communal life. After all, your community strives after an open and active German-American relationship and wants to letz you know that you're more than welcome to prosper as member of the community. Check out their next activities and join in!
Next program events
German-American Friendship Fest Baumholder - 08/11: 10 a.m.
The German American Fest will include a Streetfood Festival at the parking lot close to the city lake in Baumholder. Get set for a free children's program, music, fun, and a get-together for families and friends of both nations!
On Sunday, a shuttle bus will be provided at no cost. The route starts at the parking lot at Wagon Wheel Theater and the parking lot across building 8875 on Wetzel Kaserne.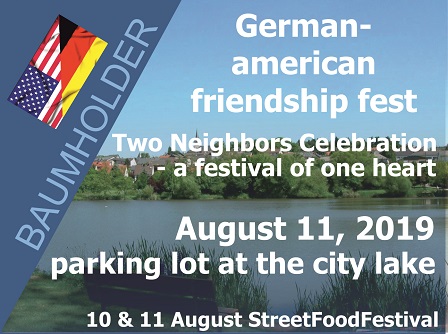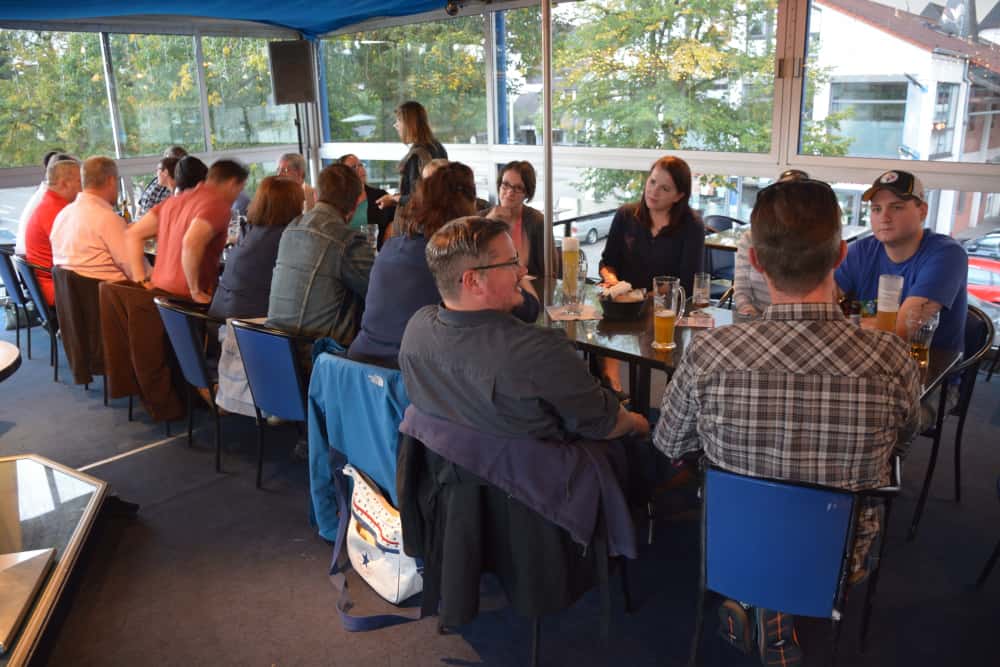 German-American Stammtisch Ramstein - 08/16: 6 pm
We host our next meeting of the German-American Stammtisch Ramstein on August 16, 6 pm at the venue of the German-American Fair in Ramstein (John F. Kennedy Square) with the friendly support from local volunteers.
The Stammtisch aims at facilitating the local German-American exchange and provides a recurring forum for Americans and locals to meet and get to know each other.
Come out, chat with your neighbors, and learn about the local way of life over dinner! Join the Facebook group of the Stammtisch to stay in touch: https://goo.gl/jB67r9
German-American Fair Ramstein - 08/16-18
On this weekend, the German-American friendship will be celebrated with a big fair. The fair takes place at the John-F.-Kennedy Square in the center of Ramstein city. A diverse entertainment program, large variety of food and beverages will be offered, as well as culinary specialties from both countries.
Opening hours of the booths: Friday and Saturday from 6 p.m. until midnight and Sunday from 11 a.m. to 6 p.m. A family program including musical performances is scheduled for Sunday. Bull riding will be available all three event days. Great fun is guaranteed for the whole family. Free admission!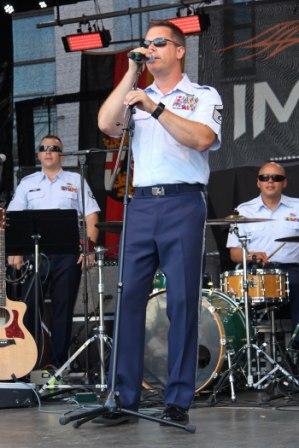 All upcoming community events