WELCOME TO LANDSTUHL
Landstuhl is the most beautiful city in the western Palatinate and offers all the conveniences of a large city but with the character and advantages of a cozy little town. The remains of Nanstein castle characterize the silhouette of Landstuhl. Being located at the northern edge of the "Pfälzer Wald", one of the largest wooded areas in Germany, we offer all kinds of outdoor sporting activities i.e. mountain-biking, hiking or Nordic Walking.
For more than 50 years the Landstuhl Regional Medical Center is an important part of our community. This long and close relationship between the LRMC and the city of Landstuhl characterizes the way how local citizens live together with our international guests and how well they are integrated.
More than 100 organizations, associations and clubs offer the opportunity to participate in all kinds of leisure activities. A huge variety of events throughout the year provide enough opportunities to get together. The medical support provides the complete range from resident doctors through several specialists up to a regional hospital. Several kindergartens and the complete range of education prove the importance of Landstuhl being a "school city".
Good choices of shopping opportunities complete the good living conditions in Landstuhl. We have also compiled our numerous offers on our German-language website.
You are more than welcome to join our community and to experience the good and varied lifestyle in our beautiful city!
Yours sincerely,
Ralf Hersina, Mayor
Kaiserstraße 49
66849 Landstuhl
Phone: 06371 83-111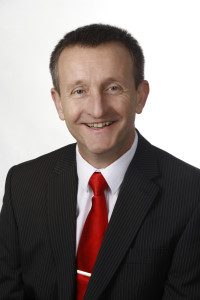 Landstuhl
Ramstein Air Base · KMC