1. Children and Child Care
Moving overseas to a foreign country far away from friends and being confronted with a different language and culture can be very challenging. This is especially true for children. But don't worry, you and your children can take sensible countermeasures to mitigate potential negative effects:
Learn about the language, popular music, local sports clubs, and more in your next home town.
Ask as many questions as possible about your new school.
Start learning the language to help connect with local peers.
Be active, participate in your new community, and get ready to make new friends.
Find more information on Military OneSource to help you prepare for the exciting stay in your German community. Service members living in the KMC can also contact the German-American Community Office for an individual consultation on local opportunities.
Child care - Do you want your child to be in contact with local children so he or she can learn German quickly and build up a larger vocabulary? Good idea!
Learning, having fun, and spending time with multicultural peers will expand your child's horizons for the future. Since family support is an important subject in Germany, the state of Rheinland-Pfalz provides free child care for children above the age of 2.
Good news - Note that you may be able to send your child to the local Kindergarten. Even though you are not automatically eligible for a slot in your local German Kindergarten under the SOFA Agreement, depending on which community you live in, day-care facilities oftentimes fill available spaces with children of US service members.
German Kindergarten - Contact your local Kindergarten to find out if you can register your child in their facility. Find the contact information for child day-care facilities in the project communities under the respective subsegment "Project Communities - Select your community - Public Services - Kindergarten".
This checklist explains the general enrollment procedure and what to watch out for in advance.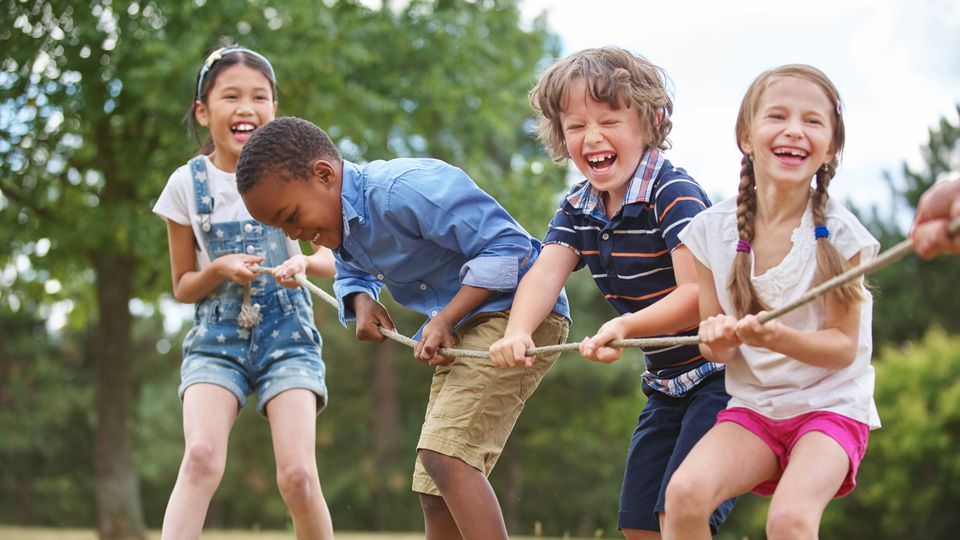 2. School
DoDEA School Zones - There are many different schools in the Kaiserslautern Military Community area to meet the educational needs of 7,000 students. Where you live ultimately determines which school your child will have to attend in the KMC. If you prefer a particular school, you need to establish your place of residence in one of the appropriate German communities beforehand. Find the school zone arrangement for the Kaiserslautern Military Community here.
School Bus - Please note that American school buses do not stop in every village but have specific feeder zones where children are picked up. Transportation by school bus will not be available outside the designated school feeder zones. Depending on your place of residence, you may have to drive your children to another village and drop them off at the next closest bus stop or even drive them to school every day.
Detailed information on the specific school bus routes is available at your school or bus office. Visit the official U.S. Department of Defense Education Activity Europe website for the respective contact information.
German School - A different approach is to send your child to a local German school. However, be aware that adequate language skills are necessary in order to be able to follow the lessons. The rule of thumb is the older the child, the more German language skills are required.
Please go to our segment Project Communities to find your local German school and the corresponding contact information.
You can also contact your School Liaison Officer or the youth welfare offices of the municipal and district authorities about the options available to you.
3. Higher Education
University or University of Applied Sciences? German universities have a high quality of instruction and are free for both German and international students. Currently, approximately 265,000 enrolled students are internationals.
Depending on your field of interest, the German higher education system offers degree programs at Universities and Universities of Applied Sciences or "Fachhochschule" in German.
1.) Universities tend to be more theoretical and scientific, but offer a broader range of majors, especially in the Humanities. If you are generally interested in earning a PhD, universities are the right choice for you.
Available institutions in Rheinland-Pfalz:
Johannes Gutenberg University Mainz
Technical University Kaiserslautern
University admission - In order to enter a German university program, you need to meet the entry requirements. For students from the U.S., a specific number of academic units from all fields is required. To check whether you are eligible to enter German university, visit the official website of the
German Academic Exchange Service
(DAAD) or contact the university you wish to apply to.
Also, if you want to obtain an overview of the various degree programs, browse around the Study in Germany and Uni Assist websites.
Note that if you are not applying for an international degree program, you must prove your proficiency in the German language by taking the "German Language Test for the Admission of Foreign Study Applicants" (DSH) or the "German as a Foreign Language Test" (TestDaF). In some cases, you are not required to take a test, i.e. if you obtained the university entrance qualification or "Abitur" from a German school.
Costs - Depending on the institution of your choice, the contribution rate each semester varies from 200 to 400 Euros. This includes administration costs and usually also a semester ticket, which allows you to use all public transportation in the respective city or sometimes even in the entire state. If you are worried about paying for rent, books (don't worry, they are way cheaper than in the US), food and leisure, the DAAD Guide offers detailed calculations of the respective costs and also tells you how to apply for scholarships.
For more information on any of the points listed above and all other concerns, take a look at the DAAD Guide or the Studying in Germany website.